Description
Worried about products sliding off your racks? Get some measure of protection against it with sliding grow rack safety nets. They allow you to access your plants while providing the protection you need against product falling off your rack levels.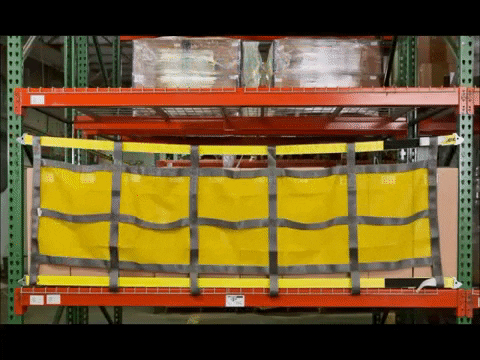 How does sliding grow rack safety nets do their jobs?
Sliding grow rack safety nets slide across the straps to form the protection for your racks.
How strong is this system? It does not seem like it will hold my products in place.
The straps handle up to 2400 lbs of pressure. Moreover, the cargo webbing features a 10,000 lbs break strength.  Your seatbelt webbing allows for 6,000 lbs. The strap design means that the straps will break before anything else on the system will. The straps, generally, are used for industrial storage solutions. It is popular for forklift users to use this as an impromptu backstop. Unfortunately, that means the rack absorbs the punishment. Eventually, the rack gives out, therefore, the manufacturers of this product design it so that the straps will break before the rack will as a safety feature.
What is the material in this safety net?
The safety net has two main components. The first of these is an elastic material. The other material is 2″ polyester. Combined, they give your safety net the strength it needs to do its job.
Are there custom sizes available of this product? I have a specific use in mind but I don't think this size will for me.
Custom sizes are available. However, we would need to speak to you about your needs. Call us at 503-536-7218 to talk about what you need.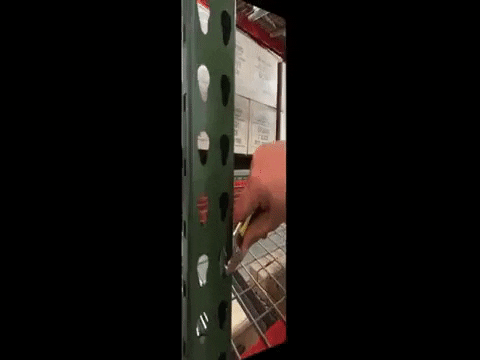 How does this install on my rack?
The safety net includes clips. The clips attach to your existing rack. If your vertical grow rack or mobile grow rack features teardrop attachments then you can follow the example above or to the right of this paragraph.
If that is the way you install this item then it should not take very long at all, right?
Yes. It should only take you a few minutes to install and uninstall if you need to do so, the product. A plus if you are dealing with a lot of plants and need to move them off of a shelf level quickly.
If this is as strong as you say then it must weight a lot, right?
The product weighs in 5.9 lbs. You should factor that into your rack-level capacity. However, you are unlikely to approach a point where this weight is an issue. Most standard grow racks handle up to 2,500 lbs per level. The extra 6 lbs, at least on our grow racks, probably will not be a problem.